Corporate Team Building & Training
We have over 20 years experience in corporate team building and training. We have delivered our programmes in 28 cities around Asia, China & India.
Having worked with companies from diverse industries, we know that every organisation is different and every team has unique needs. Your insights are extremely valuable us.
We have done team building programmes suitable for small group sizes (of 3 persons) all the way to large groups of 500 or more.
Having said that, we want to hear from you before we recommend any of our programmes for your consideration.
Our Clients
Testimonials
We have been very blessed with quality clients who believe in the value that training and team building brings.
Here are some testimonials we have received.
Dr. David A
private banker
"You run a very professional organization and programs. It would be a pleasure to share your company information with colleagues. Best wishes to you for continued success in the future."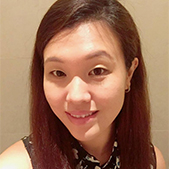 FJ
BUSINESS OWNER
"I think I have benefitted a lot, not just in terms of doing my business better or doing sales better… what the course really helped me is to become a better person… to manage myself better and use these techniques to help people better, thank you so much"
Christian K.
GM, Manufacturing Company
"After the 2-day team building session with anergy, the India team just gelled and performed extremely well as ONE TEAM. They are still talking about the team building today!"
for more testimonials, click here
Our Experience
Since 2003,
we have been extremely blessed to have delivered our team building and training programmes in 28 cities around Asia, China & India.


We are also immensely grateful for the opportunity to work with many esteemed organisations, who are all leaders in their industries.


We endeavour to build upon this as we continue to prioritise the needs of our customers and maintain the creativity, quality and effectiveness of our training & team building programmes.


May we continue to be an instrument to bring blessings to our clients and the community as we have been blessed us.
Contact Us